Saturday evening, nice and cloudy…a day on the toes walking the escalators of South city mall accompanied by random shrieks of—"Oh..!! Shit…We missed a pair of denim." A sullen look and then the enthusiastic back up—"We are dropping down tomorrow sharp at 10…" He threw him an upsetting eye-'too early a call…I need to sleep' but he adhered to his own timing, lips carrying the lid of a cello pen; hands loaded with stuffs, checking the list for what all was missed and a beeping cell phone that received alerts from banks due to extensive swipes of credit cards. It was 9:30 pm, the show break of INOX, and everything out there was buzzing.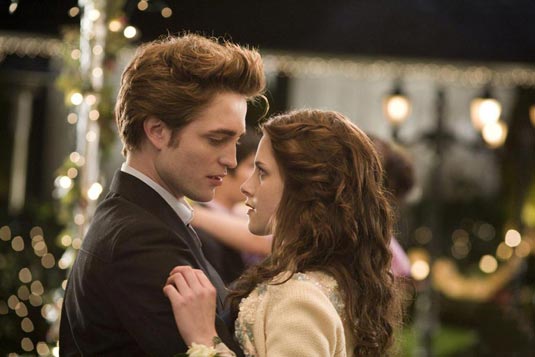 Yeah…I was a witness to the yet incomplete shopping of his own marriage. Crave to fix the knot and the urge to look perfect on that SEEMINGLY-SPECIAL day was daunting every cell of his. My brother is getting engaged…the last few days before I will get to spot him in LADIES SECTION of garments.
It was quiet sometime we had been on our shopping spree, time whistled, Kolkata was eyeing a super-rocking Sunday…and I was gearing for some tummy fillers. Somewhere bro jumped out of suits, indo westerns, denims and fragrances to KENTUCKY FRIED CHICKEN. I just thanked god for that. There was some hunger buds left in him as well…!!!
"Let us get something…" he said.
I was yet to believe that command, for I thought there was no hunger buds…only MARRIAGE BUDS. I was wrong. His hypothalamus still worked.
"Order one basket…ten pieces will serve five pretty well", Siplu, my brother's best buddy said.
'Two chickens slaughtered on our shopping spree', I wondered.
Suddenly he turned towards me and asked "Any drink???…Krusher's???"
"Oh…Sure….umm…MANGO krusher…" I said in excitement. I was blushing to myself. For some reason I was walking the memory lanes. I looked around, as if I would have loved to see something…or may be…SOMEONE.
He winked at my excitement, as I sat down without helping myself to blush. I heard his voice—"One mango krusher"
Minutes later I was helping myself with crispy legs of a tender chicken. The first sip of mango krusher went down my throat and I felt my cell phone vibrate in my pocket…I knew who had texted me… I wanted to take out the cell phone, reply to that SOMEONE….and may be blush a little more. But I could not, running the fears of being questioned.
Just when I miss you….I always find you around me….ALWAYS….
Soon I was on my way back home…with the taste of fried chicken lingering in my oral cavity and the chilled Krusher partly in my brain and partly in my clasp. My phone vibrated for the second time…Krusher slipped down my throat…I was getting relentless. I slid down the left rear window of the car as beads of rain water struck my forehead…bro turned up the stereo volume. Oh!!! Man…What a moment that was….Bryan Adams into the vocals of a midnight city awaiting the onset of Friendship day, the track went and so the vibration; as the third text made its way into my inbox, I smiled and sloshed myself into the track—'Whatever I do …I do it for you'…Smiling to myself with some memories…Bryan Adams and definitely the MANGO KRUSHER.
"Hey can't you see??" bro honked to a cab driver who was driving over at least ten sachet of some cheap liquor brand.
I took out my cell phone and replied back speaking to the winds and the darkness around me—
"Thank you Tweety for being with me….remember dear, mango krusher...??Hmm??....happy friendship day…take care…"
And like every time whenever I talk to her in her absence I stretch my left hand feeling she is there. This time I did the same but just to find a teddy bear on the rear shelf of the car.
The last sip went down my ducts…Krusher ended….joy lasted!!!
The tiredness of the past day still lingered as I woke up to drooping eyes the next morning and was almost scampering for my uniform for I had to go to college. It was quarter past eight and I barely have an hour to get inside the college campus without being detained by the securities. I dressed up in the least possible time and skipping my breakfast sprinted to the bus stop. I exhaled in relief having made up for the lost time. I checked for my cell phone, it showed-'3 missed calls-Trisha.'
'Oh Shit', I said to myself as a sense of guilt overpowered me. Even petty things appear guilty in an encounter with your SPECIAL SOMEONE. The missed calls reminded me that last night I told her to wake me up for I knew that the tiredness of a full day shopping would give me a hangover. She did her part, as I stood there brandishing my irresponsible shoulders to spoil her efforts. When I was engrossed in defining myself how irresponsible I am, I found she had texted me.
"Where have you been Tanmay?? I called you up thrice…Are you still sleeping?? Utho! You will miss your college." I smiled at her decency and replied her back.
"Tweety…I am in bus…woke up late…skipped breakfast…will reach in time…m sryy, didn't notice your calls; was sleeping dead…
L
"
I was still yawning and these are the times when I find the college rules are not student friendly. Much of our assumptions of an undisciplined and independent college days go wrong when we find ourselves sitting up the pants on the cold benches of a nerdy engineering college. Just when the system of homework ends, shafts of uncertainty regarding a stable career tend to dazzle and as soon as concerns regarding LIFE evokes in our cortex; LOVE sets our heart melting into blobs of emotions.
May be mine had started to melt just a little earlier.
"Hmm… have a good day…happy friendship day. Take care…
J
", she replied.
I wished her the same as my bifocals caught up with a romancing couple through the steel beams of the heritage Howrah Bridge. It only left me smiling. I plugged my headset to insulate myself from the ambience of wailing conductors. The track was the same as of last night, Bryan Adams once again singing into my auditory canal. I just loved that song. Gentle breeze blowing across the river Hooghly threw up my hairs. I closed my eyes and the setup took me to sketching the images of the very first time I met Trisha. We met in Verdan market located in Camac Street, a bazaar known for its collection of trendy garments at an affordable price. I was in the same store where she was giving a kind of 'test scream' of her vocals to the manager, complaining about a recently purchased sandal that lost some of its affixed crystals.
"I want you to replace this and if you don't I will go up to the consumer forum." , She said pointing her index finger towards the pot bellied manager as he looked totally helpless in front of her rage. His pale face seemed to change color with every passing second. Sweat streams were crossing every square inch of his face. I felt sorry for him.
'Such a desperate girl', I wondered. There is no point in arguing with a girl because you are destined to lose. They have got an Expression Monitoring System pre-installed in their body to win over any kind of situation. They can make you walk the moon, sob through the night, seduce you to bed and even force you to replace a sandal. She looked way cute compared to the storm she generated in that store. She was mesmerizing in her cerulean blue embroidered kurti teemed with a pair of black leggings that followed up to a strapped purple stiletto. And with that mascara in her eyes that went behind those curly strands for split seconds, any guy would feel a twitch in between their legs. Well...she was not only cute…she was a ravishing beauty too.
"Why are you smiling?" she said stretching her lips and the index finger was in its usual place. I was yet to emerge out from my admired images and she was already there standing a feet ahead of me.
'Was I really smiling?' I questioned to myself. I wasn't really aware whether I was smiling or not but then again I don't want to step into that manager's shoes. I really pitied his condition and I didn't want myself to suffer that. Finding no clue whether I was smiling or not, I said-"Sorry" trying to pull up a genuinely guilty look over my face.
"What sorry Haan??...That means you did that intentionally…right??", and this time I had all her fingers curled in interrogation in front of me.
I was perplexed and was not finding anything to answer. I stood there obeying silence as her eyes were fixed at me.
"Hello…I am asking you something", she spoke.
"I am really sorry" And this time I sounded a little more genuine.
"Okay" she said and started to walk away. I remembered my gods.
The manager having dropped his gun was waiting near the exit with a fresh pair of sandal. She took the packet and left the store leaving the manager with a free advice, "Learn to behave with customers."….Free advice is a mark of Kolkata; they are as readily available as eighteen plus videos in a teenager's cell phone.
In a few minutes even I left the store after an hour of window shopping thus earning myself straight fit denim and a round neck tee-shirt. I spotted her a few yards away from the store talking over the phone. She noticed me winking at her and once again started to walk up to me. I was ready for an emergency sprint this time; adrenaline was rushing in my veins.
"Hey", she said with a smile and the pitch was lot soothing than what I and the manager had experienced few minutes back.
"I am sorry for shouting at you like that", she said as she made a sad face.
Ah!! Those great girly expressions. My ego was defeated before her cute sorry.
"It's okay", I said and smiled.
"Hmm….Why did you smile by the way??" Once again the same question, but this time she was not charging, she was just asking.
"I was not aware whether I was smiling." I said retaining the smile.
"But this time you are", she laughed. "By the way I am Trisha...nice meeting you".
"Pleasure here…I am Tanmay."
We shook hands as she announced that she was in a hurry and her mother had called her up quite a number of times. We parted as my eyes followed her, a long way before I lost the sight of her cerulean blue kurti amidst the bustle of Verdan market.
Thereafter we got hooked in facebook, our friendship grew deeper, and so was MY relation. As time passed by we became the best of buddies. Every morning she used to wake me up, we both used to sit for the breakfast together, feed each other in imagination; I used to prepare for my college and she for her school. We used to wish each other good day after which our daily routine began. The most interesting part was that all this used to happen over SMS's. As she was preparing for her class twelfth board examinations, she used to do late night studies and kept mostly busy but still we never forgot to wish each other good night in the sweetest possible manner.
"Good night Tweety…sweetest dreams….
J
", I used to say.
"Good night baby…sleep well…
J
", used to be her good night messages mainly. She would ensure that I have fallen asleep by asking, "Slept dear??", and if I didn't reply she would start up with her night study plans. I usually used to keep quiet at times so that she could devote most of her time to books. In many a ways we used to care for each other so much…!!!
After that first meet at Verdan market I have met her couple of times. In those times we came to know a lot about each other. Our main hangout place was a nearby mall named Riverside, we used to go up there and talk our heart out either over a cup of coffee or KRUSHER's…Mango krusher to be more precise. It was her favorite flavor and gradually it became my favorite as well. At times I helped her out with her studies. All I can say is that we had a great time together. Slowly but steadily she made her way into my heart as I started to develop feelings for her. Apart from my mom and the text books of mechanics she was the one I talked too and spent time with. She became my most precious belonging.
It was early January and the city was experiencing the realms of winter. I was on my college vacation as the mid semester examination was over and Trisha was taken to some serious studies at home for her upcoming board examinations. I woke up to my vibrating cell phone.
Trisha had messaged me—"Good morning dear…have a good day… :) woke up??"
"Very good morning…hmm…just woke up", I replied back. I sat up on my bed, still under the cozy blanket and looked out of the window. I could barely see anything. It was all foggy and the glass panes were frosted. Dew drops rolling down cut through the haze as saffron streaks gleamed across my face. I drew my eyes close for a split second, the light appeared two strong for those yet sleepy eyes. I stepped onto the cold mosaic floor and my feet froze. I walked up to the sink and splashed water on my face as I received another text from her. She wanted to hang out with me today since she was getting monotonous with her intense study plans everyday and I was not made to decline to such offers; the decided venue was-Barista Lavazza at Riverside mall, 5:30 in the evening. I was on all smiles throughout the day. As the sun took plunge in the calm western sky, I was getting ready for a great time.
Finally I (we actually) arrived at the scripts of the much awaited moment. Winter evening with special people at coffee shops always leaves you with cherished memories. We ordered ourselves Affogato Italiano as I sat there in the back drop of instrumental MJ tracks, the Italian coffee delight and my beautiful Trisha in studded spaghetti. An air of silence between us before we began chatting was something very charming. It was an evening that I will never forget for it kept me waiting for an answer. I proposed her and she was yet to accept…
…Something within me always said that-'She will be mine someday' and I respected my inner voice with all my heart.
It had been more than a year we are together and seven months had passed since I proposed to her…!!!
I was walking out of my college campus and the city was eyeing a rocking friendship day evening. I was strolling along the bustling streets as I decided to call her up. She received the call on the very first ring as if she was waiting for my call or preparing to call me. Well, I was not much concerned with it.
"Hi….how was your day dear??" she said and I could almost she her beautiful pink lips curving into a smile on the other side of the phone.
"It was great…" I said and decided to come to my point immediately without wasting any further time.
"Tweety…Won't you like to spend some time with me this friendship day??Hmm??" I asked and eagerly waited for a 'yes'.
She laughed. "Why not…what's the venue?"
"Umm…Kolkata Maidan…" I said.
"She you in half an hour", she said and hung up. Imaginary fireworks shot up the evening Kolkata sky somewhere in my mind. I was walking the ninth cloud!!!
I was on all smiles throughout my journey till I stepped onto the lush green bed of Maidan. I decided to call her up…as I could see the same spaghetti clad beautiful girl smiling to me from a distance. She looked differently happy today. Why wouldn't she be, she notched up good percentiles in twelfth, cleared the engineering entrance exam with flying colors and was all set for a new life. Before I could say anything, she pointed me towards a bench.
We sat together. Sun was setting and the orange red light gleamed of her cheeks, she was looking like a heavenly angel, beautiful and chastised. High tech engineering studies through the day took some toll on me, as exhaustion was depicted through my face.
"Baby you told me something at Barista that day…Remember??" she asked taking my fingers on her palm. I was going numb. It was all happening for me.
"Yes Angel…" I replied in almost inaudible verse.
There was a brief silence…I was getting relentless. I wish someone would have pinched me and said that it wasn't any dream, it was reality. I was sitting in the lap of a setting sun amidst those green beds with tangled fingers with my Trisha.
She leaned forward, placing her hands across my shoulder, whispered in my ears-"I love you dear…"
I couldn't believe it for a moment as she repeated her words…and almost uncontrollably it went off my vocals, "Love you too."
She held my chin on her palm and came near…further near….my heart skipped many a beats.
"Tweety everyone is seeing us", I whispered as I could feel her breath on my face.
"I can't see anyone", she said and closed her eyes as we locked our lips.
The earth seemed to have paused on its journey; for I could feel nothing more than those Nivea coated lips and the rampaging tongue making my world go upside down every time they met mine.
The captivating orange shade in the western horizon spread across; as the Sun took to disappearance and we sat there romancing, living to bits the tranquility of a serene evening.
Behind the arc of romance lay those iron tram tracks, as I could hear the rattle of its wheels. This gothic transporter of Kolkata can take you to Verdan market from Maidan over six pennies…where it all began.
Get your story featured here, please contact us at: iampurplepen@gmail.com