I crossed the road and walked up to the concrete pavement beneath the peepal tree. It was from there that I saw a little girl sitting on the ground and sobbing. She looked absolutely uncared. Her little round face was stained with tears and her thin brown hands were continuously trying to wipe the wetness away. Tiny bells on her silver anklets jingles every time she shook her leg and the sound of it in the backdrop of a calm afternoon gave me goose bumps.
She wore a pleated frock that had dirt marks all over it and beside her on the ground lay a princess doll.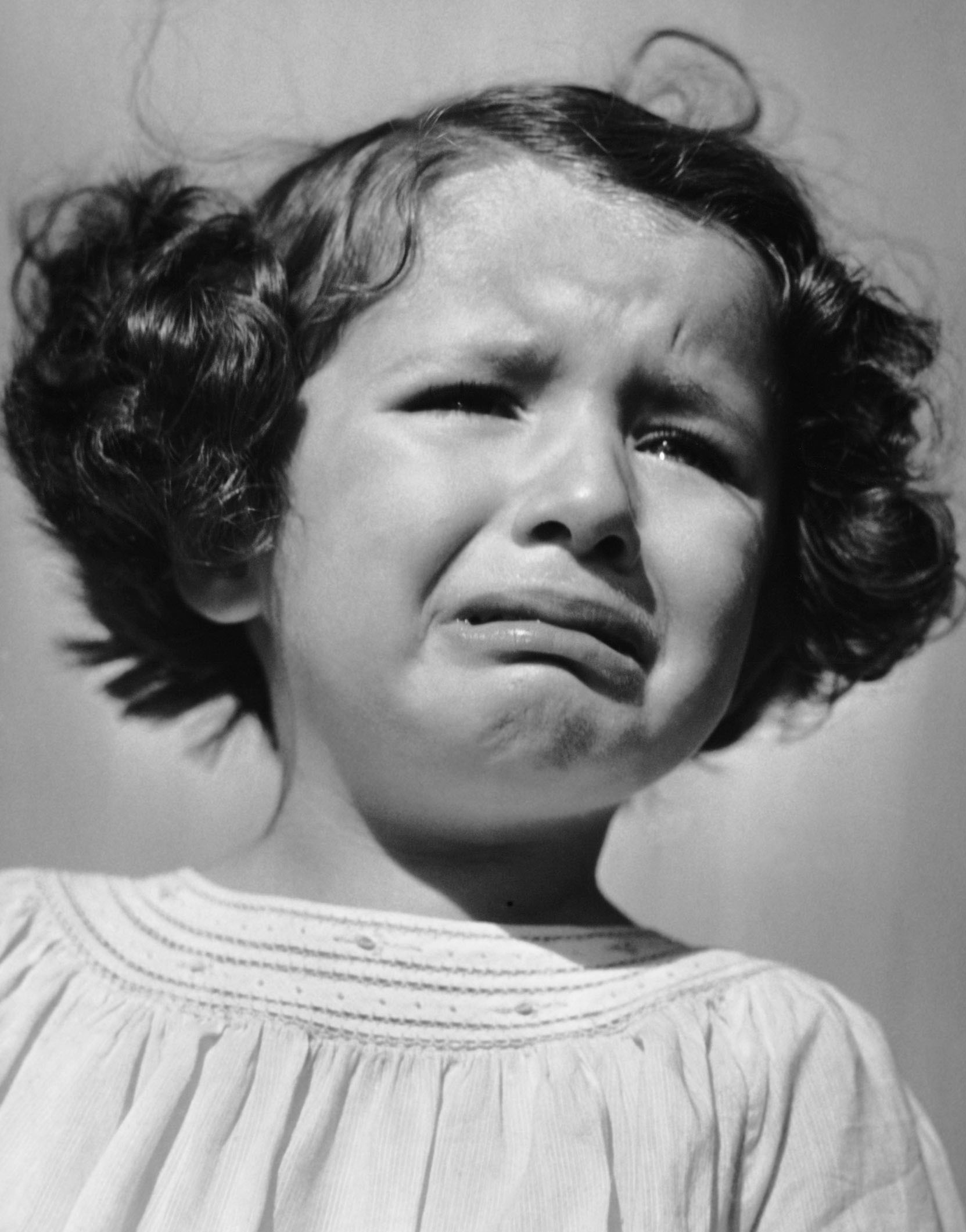 I slowly walked up to her and bending in front of her, whispered, "Why are you crying dear?" This time I had a close look at her face. Missing of three milk teeth from the front gave me an idea that she was a year or so younger to me. I had two missing.
She was startled at my presence and was hurrying to leave the spot. I held her hand and sat down in front of her.
"Do not worry. I won't harm you. Can we be friends?" I said and stuck out my right thumb to make friendship with her but she sat unmoved.
"Okay, tell me why are you crying?" I asked once again holding up her chin.
"I lost the tiara of my doll…" she sniffed twice and paused for a breath. "And mom scolded me too…" A hiccup followed as she ended. For a moment I felt it
wasn't
a reason strong enough to cry but then I remembered how I had cried and pleaded before dad for a box of marbles. May be what marbles were to me….princess doll was to her.
"Don't cry. We will find her tiara." I said pointing to the doll.
"Really?" She seemed happy.
"Yes." I smiled back and this time I found her brushing her right thumb with mine.
"Friends" We said in unison as I wiped her face with my fingers.
"Where do you live dear?" I asked helping her get up from the ground.
"My dad is Prithviraj kaka's servant. I along with my parents live in a hut in the courtyard of his bungalow" She ended pointing towards the three storied palatial house on the other side of the barbed fencing.
The very name of the landlord sent thrills of fear down my spine. Prosperity in his wealth with time had slowly robbed him off all his kindness and morality.
"My dad is a tenant farmer under Prithviraj kaka and a teacher at the primary school. I too study there." I replied.
"I wish I could also go to school. As Prithviraj kaka doesn't allow us to cross this fencing, I had to study on my own at home. I crossed this today trying to find my doll's tiara. Hope nobody sees us. Else we will be in trouble…"
I only nodded in response.
"What about my tiara?" she reminded.
"We will try to find it together and if not, I will get a new tiara for your doll….someday"
With my assurance she felt secured. I was glad to have helped someone regain her smile, that innocent 'teeth-missing-smile'.
I held her hand and lifting up, helped her cross the fences.
Standing on either side of the fencing we kept looking at each other. Far behind her in the western sky was the sun slowly lowering into the horizon. Its golden light at the twilight sneaking from behind patches of white clouds made it a mesmerizing sight. A cool breeze was drifting through the barren paddy fields and adding to the serenity of the ambiance was the chirping of birds, heading to their shelters in flocks through the orange sky.
She was about to leave as I called out to her.
"And…I am Pratik." I introduced as she was preparing to ask.
We smiled at each other and then she sprinted home. I kept looking at her as she ran over those trimmed grass beds with the sound of her anklets reverberating in my ears.
Reliving the moments in my diary I paused to look outside through the parting of the curtains. The visible slice of sky contained an ivory moon in the backdrop of a dark and voluminous sky. By the desolate roads of the city and its quietness, I presume it was quiet late that I have kept myself awake inking my memories.
I then switched off the bed lamp and returned to bed.
Days kept reeling itself from the spool of time and I longed to get back to my native village. It has been a decade that I haven't walk by those glorious meadows or played marbles. Here in the city my life spun around the pivot of discipline. Juggling between home, school and studies was all that I was left with. I missed the shade of peepal tree and I missed waiting for Rini. My heart ached to catch a glimpse of her. I wondered how beautiful she will look in her teethed smile now.
Dad used to visit me twice every year but never did he take me to Mallikpur. Not even during vacations. I wonder why. I asked him about Rini too and he said that she is doing well. I felt contented upon hearing so and derived enough strength to see off the remaining few days in Kolkata.
It was a holiday and getting up in the morning I decided to soak myself in nostalgia yet again. I returned to writing the further pages of my diary.
2nd October – Missing Rini
That first meeting with Rini was the onset of spring in the otherwise frozen winter of my life. Every day as the school got over and everyone ambled their way home, it was me who waited by the fences near the peepal tree, hoping to meet her. It was not many days before I finally saw her again. May be she was waiting for me too.
She wore the same pleated frock I saw her in last day and in her arms was the princess doll without its tiara.
"How are you?" I walked up to her and asked.
"Good. And what about my tiara?" She spoke curling down her lips.
"Let's go and find it." Saying so I hurled my school bag over the fences and it landed on the other side. I went down on the ground over my chest and tried to part the fences. It had spikes all over and hence parting wasn't easy. I tried to remove some soil surrounding the poles of the fences, so that I can pass through that region. But since it hadn't rained for quite some time, the soil was hard and couldn't be removed by hand. Wiping the sweat from my forehead, I wrapped the handkerchief over my fingers and closing my eyes, gave one final try to part the fences. The spikes dug into my supple skin as patches of red could be seen soaking through the grey handkerchief. But what mattered most was that the fences parted a bit. I managed to cautiously push myself through the parted wires. With cuts on my palm and a few scratches on my back, I was finally on Rini's side.
I then asked her where she was playing when she lost the tiara and she took me to the landlord's garden. It was a vast stretch of lush green grass bed. Slanting rays of the late afternoon sun peeping through the canopy of adjacent tress falling on the lawn, created distinctive mosaic patterns of light and shadow. On the branches of one such tree was a cuckoo feeding its young ones. The place had its own ethereal beauty. The sky above Mallikpur now glowed in saffron light and hanging in the air of the garden was the smell of ripened pomegranates.
We looked for the tiara at almost every corner of the garden and between every blades of grass, but couldn't find anything. At last I sat down, exhausted, underneath a leafy tree.
She came up to me and suggested to go beyond the boundaries of the garden. How can I possibly say no to her? We left the garden following the clay tiled path and it took us to another piece of expanse that was dumped with construction materials.
May be Prithviraj kaka is planning to build another house, I wondered.
The place had bricks piled up in low altitude walls and sacks of cement occupied another major section of the place. Westwards rests huge concrete pipes that we at that time used to call tunnels. I kept following Rini in search of her doll's tiara. I wanted to find it at any cost but in the end nothing fruitful happened. I was drenched in sweat by then. My throat seemed to choke as I sat on the ground for air. Shafts of cool breeze kept rummaging its way through my dishevelled hairs as a sense of defeat was taking roots in my mind.
I looked up only to see Rini standing ahead of me, asking me to get up.
"How about having kulfis?" She asked smiling as the crimson light of the sun majestically gleamed of her soft cheeks.
"It's my favourite desert…" She chuckled.
We strolled towards the kulfi vendor who by then was already surrounded by a cluster of kids. Rini managed to ask for two kulfis as I paid the vendor a total of one rupee. Every day dad used to give me two rupees for tiffin and ever since I came across Rini, I started to save one. It was love after all, the oar of a person's boat of thoughts. It guides every movement of your sailing over the river of feelings.
Licking the kulfis we strolled westwards where those huge concrete pipes were kept or the tunnels, as we used to call it then. Sitting inside one such pipe, facing the crimson western sky where two kites danced to the rhythm of air, it was the first time I had Rini so close to me.
"Tired nah?" she mumbled, squashing a chunk of the frozen delicacy in her mouth.
We kept quiet till we finished our kulfi and then it was me who held Rini in his embrace. I hugged her tightly and whispered in her ears, "How can I be tired for my princess…" and like always she just smiled.
She pecked me on my cheeks and thanked me for helping her so much. It was those little moments of affection that like the warm rays of sun was helping the seed of love in my heart sprout its first leaves.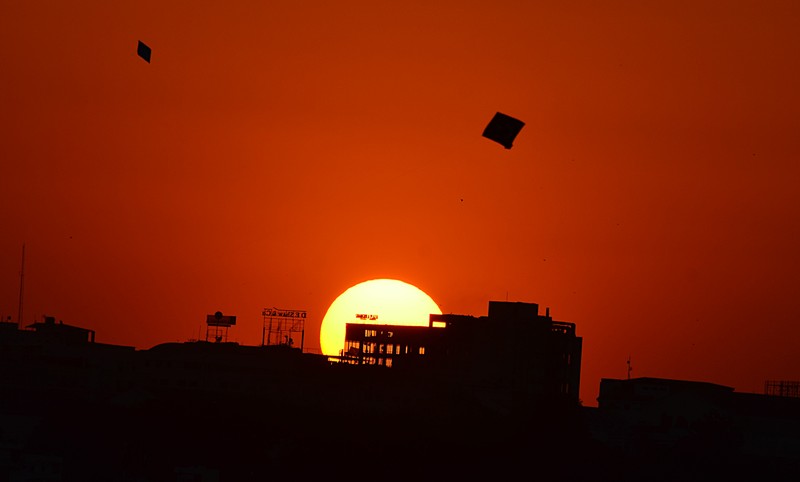 That day lying on our chest inside those huge pipes, together, we saw the sun go down in the west. Bliss it was!
Sitting at the breakfast table the next morning, mashi told me that Ramu kaka has sent me a letter. As I was in a hurry to leave for school, I had to choose between having breakfast or reading the letter. I chose the latter over the former.
Dear Pratik,
Hope you are doing good. You must be wondering that it has been over six months and why your dad didn't pay you a visit. Though he told me not to inform you but as your uncle I find this to be my duty to notify you that your dad has taken ill. After your board exams your dad may not be able to come and fetch you there. So whenever you are done with your exams, come home as soon as possible.
Take care,
Ramu kaka.
An uncanny anxiety fell over me........
To be Continued...
By - Sobhan Pramanik
Write with us:
Get your story featured here, please contact us at: iampurplepen@gmail.com